Yeey, more one program that I'm bringing from Google's Depths to Surface.
The TA:Kingdoms AI Profiler lets you build AIs much easier and faster. It's an awesome program and you should have it if you are a modder. You can find it at
All TA:K Downloads Page
at Useful Tools section.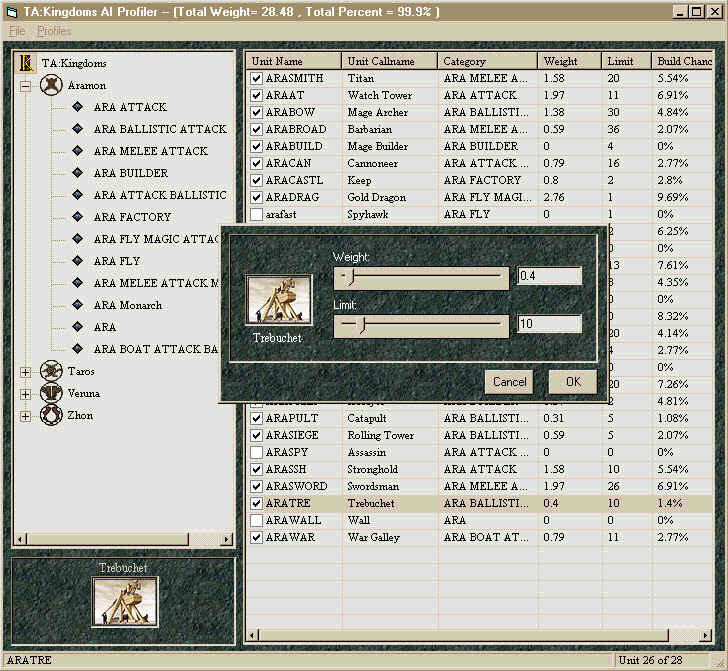 Tutorials soon.
Long Live TA:K,
DK-DeeKay.
_________________
Nick: DeeKay
GameRanger Account ID: 1184157
E-mail (Skype, Outlook and Facebook):
Henrique-MS@Outlook.com
All TA:K Downloads Youtube Channel:
http://www.youtube.com/AllTAKDownloads
All TA:K Downloads Facebook Page:
https://www.facebook.com/AllTAKDownloads
---